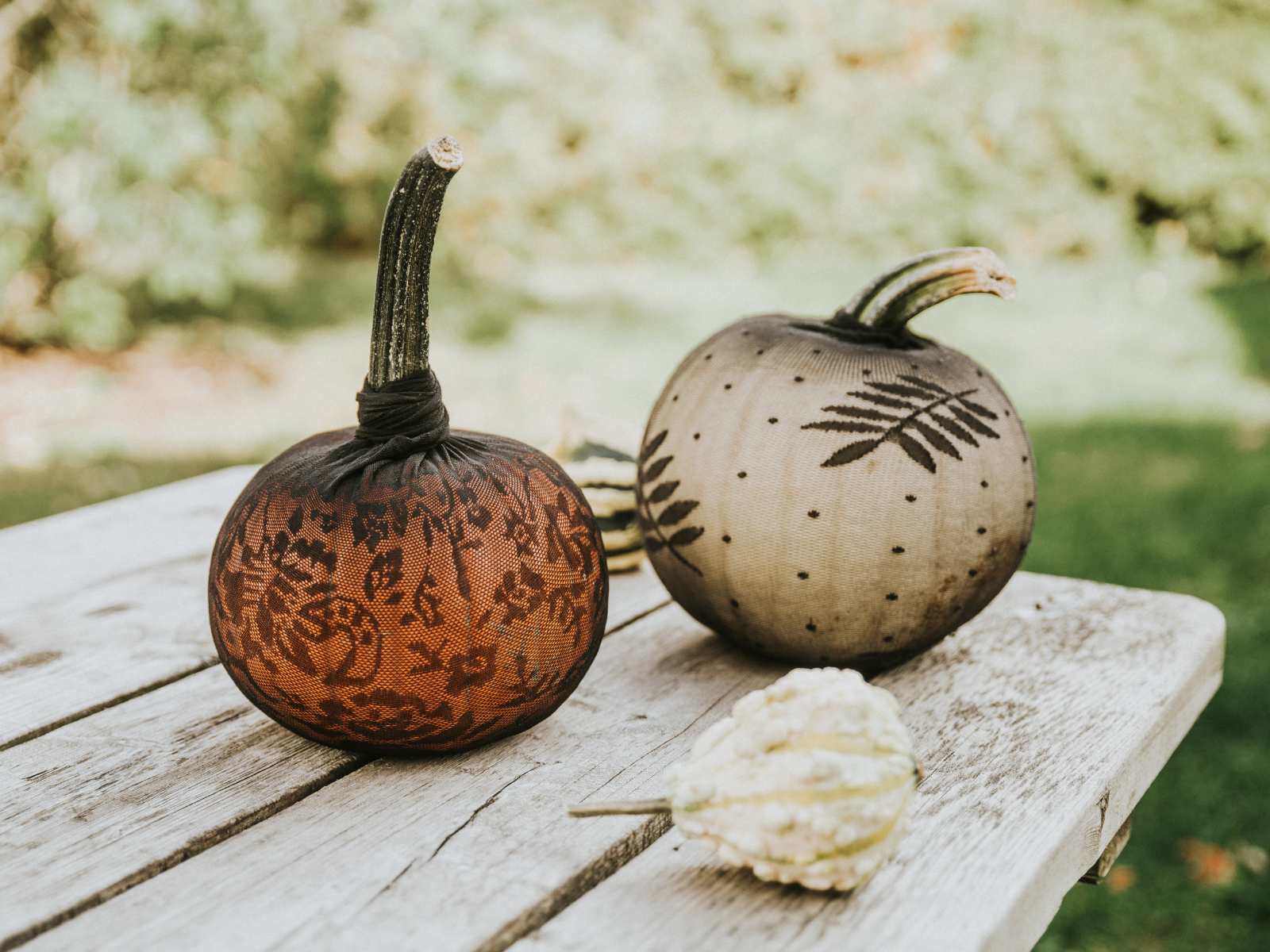 Oct 04, 2021
3 Easy and Fun DIY Halloween Decor Ideas
It's a known fact that tights are fragile and sometimes, they sadly end up with a run or tear. But instead of getting rid of them, why not upcycle them for Halloween? There are many ways you can upcycle your tights and give them a second life including with a fun DIY project. 
Here are 5 ways to transform your tights into Halloween home decor!
Things you'll need:
Tights
Scissors
White Paint
Paint Brush
Ribbon
Glue Gun
String
1. Ghost Wall Decor
This DIY is a perfect family project! I had so much fun making these with my nephew, and he even brought one home to play with!
To replicate, just take one of the legs of your tights and start cutting it into small squares. Then, turn those squares into rectangles by cutting the side where the stitches are. Next, make a little ball with another piece of extra material and put it in the middle of the rectangular piece to make the head of the ghost.
Finally, simply fold the fabric over the ball and add a piece of ribbon around the ghost's neck to make the head. After, you can use some paint to give your ghosts' eyes and a mouth. I made 8 of them and used my glue gun to attach them to a string to create pretty wall decor!
2. Spider Webs
One of the easiest things you can do with your broken tights is a spider web! I went outside and got some branches that I spray painted black to make this quick DIY, but you can use this decor hack on whatever you want!
To get the perfect spider web effect, use your scissors to make small holes. Next, pull on the fabric to create a tearring effect in the material. I made a small centerpiece using this technique, and loved the result! You can also add fake flowers, spiders or anything you like to the fabric by simply gluing it to your tights!
3. The Cutest Pumpkins
This DIY is so easy and so pretty! Just take the leg of one pair of tights and put your pumpkin in it! You will end up with fancy looking pumpkins without having to spend hours carving them! It's cute, quick and not messy at all!
And this is how you turn broken tights into cute decor pieces. What's more, by reusing materials you already have to make something new, you're making an amazing difference in the world!
What's your favourite Halloween DIY?
Xo,
Marie-Jade
Related Articles