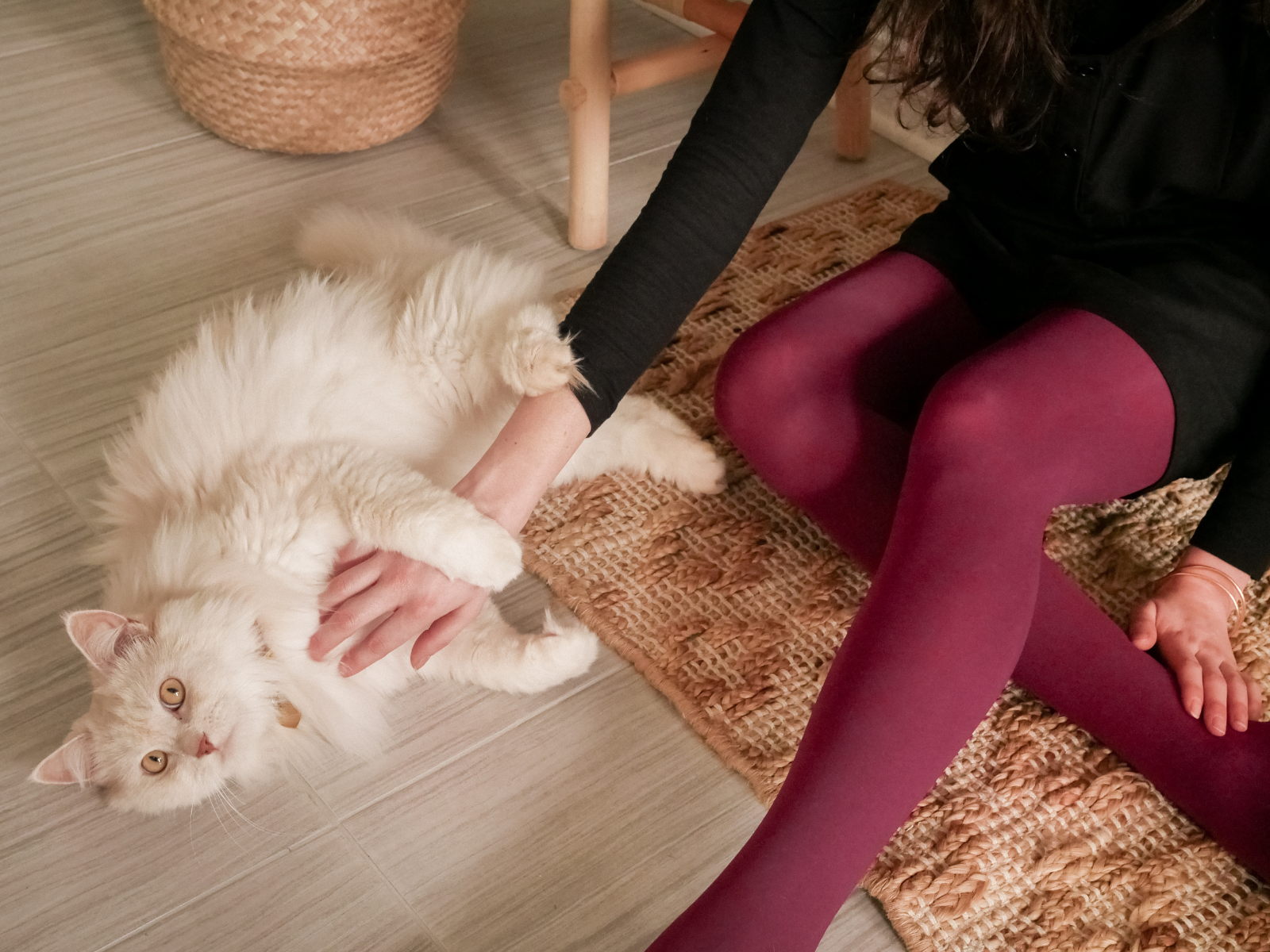 Jan 15, 2021
5 Tights Styles to Wear at Home
The temperature is dropping and that means it's time to pull out your warm tights. While you may not be heading out as often as you once did because you're working from home or following lockdown orders, luckily you can still wear your tights at home. 
That's right - warm tights, which feature a high denier, are a comfortable dressing option you'll love to wear even at home. Ready to take a break from your loungewear? 
Here are 5 tights styles to wear at home this winter! 
Braided Knit Tights 
Complete your work from home outfits with our Braided Knit Tights. Thanks to their high denier, these tights promise to be a comfortable wear-at-home option. You'll love their unique print and soft finish. 
Warm Over-the-Knee Tights 
If you're all about style, even at home, then you'll want to opt for our Warm Over-the-Knee Tights. The winter version of our best-selling tights style, they mimic a high-sock with an opaque tights finish. On top of being super comfortable, they will add dimension to all your home looks. 
Black Opaque Diamond Tights
Opaque tights are another great wear-at-home tights option. Again, their high denier offers a soft finish and makes them less prone to snags. Our Opaque Diamond Tights offer an edgy and trendy look you'll love to wear this season to modernize all your home outfits. 
Eco Warm Polka Dot Tights
More important than looking good, we want you to feel good, and that's where our Eco Warm Polka Dot Tights come in. Afterall, polka dots are always a good idea and promise to add a touch of joy to your day! With this warm tights option, you can now wear polka dots all year long. 

Burgundy Opaque Tights
Add a touch of colour to your work-from-home outfits with our Burgundy Opaque Tights. Made from 100 percent recycled materials, they pair easily with your wardrobe basics to create a comfortable outfit that will allow you to live in colour all season long.
Related Articles