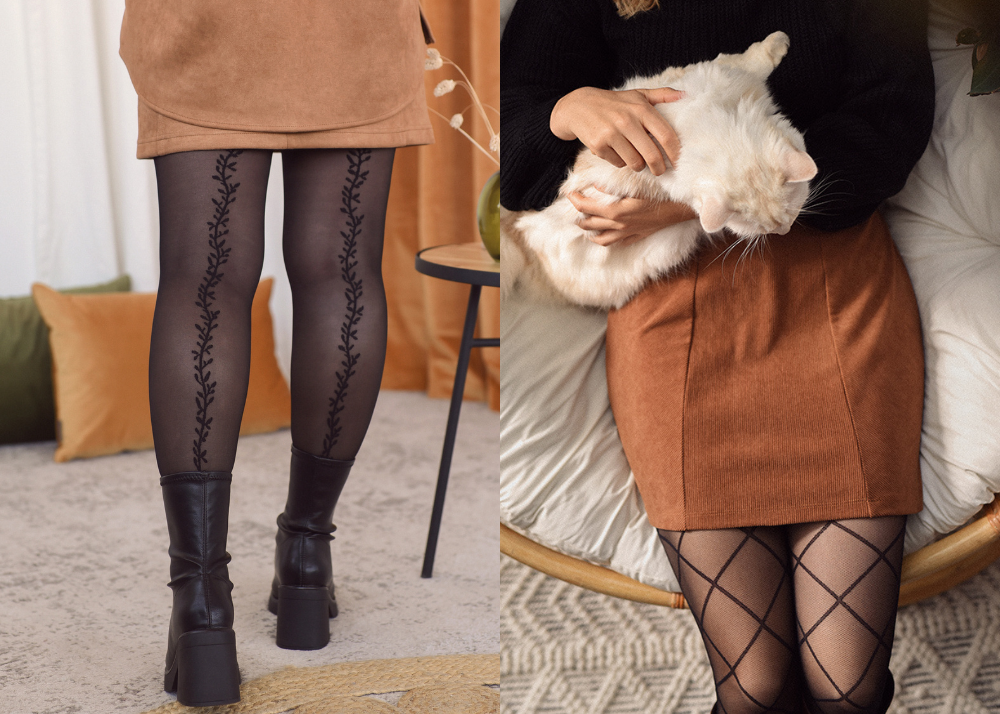 Nov 01, 2022
The 5 Trends You Should Keep An Eye This Fall
Back to school is well behind us and we are all starting to notice that cold crisp air settling in. Good news, colder weather goes hand in hand with some of our favorite fashion trends.
While many of us went through Fall from the comfort of our home last year, this one will be quite different and Rachel wants to help you out! To do so, we created a guide with 5 must-haves fashion trends that will become your best friends in all circumstances throughout the season.
Trends are revolving around our (very) precious pumpkin spice latte, selfcare and, of course, leading fashion trends are of the utmost importance. We always adapt fashion statements to our own style and offer dynamic ideas to enhance your fall wardrobe with Rachel! What better way to ease the transition to the cooler months than with decluttering all of the great fashion visions you have in mind for this upcoming season.
Here are 5 trends you should keep an eye on this fall!
School Girl Trend: Plaid Skirt
The schoolgirl trend is finally making a comeback, and can easily be deconstructed. This style can be hard to tackle but it has been observed on the biggest catwalks including Miu Miu and Louis Vuitton, and we're here to help you recreate it.  

This feminine outfit is easy to wear and can be both dressed up or dressed down for different occasions. To seamlessly integrate it to your personal style, there is nothing better than to incorporate the skirt by going for a check pattern (like the Tory skirt) or the Prince of Wales for a more subtle pattern (like the Blake skirt). Not only is this style versatile, it's also flattering and comfortable during this transitional season.
Fall palette: Green
Spotted during Fashion Week shows and utilized by many designers, green is back in full force this year! In addition to being an essential color almost each season because of its versatile quality, it is a good way to bring a bit of freshness and vibrancy to your outfits. Green is a color that packs a lot of character and that spices up looks despite its cool tone. From a sober and harmonious look to a unique combination, this Fall, we're leaning towards shades of forest green (just like our Allison skirt and floral wrap dress), and the very much adored olive green (effortlessly worn by our Christine Dress or Faux Suede Skirt). 
The Perfect Duo: Mini Skirt and Thigh Highs
This Fall, we let our legs enjoy a bit of sunlight and continue to wear our favorite  mini-skirt, an essential to our spring and summer wardrobe, as this trend did not fade overtime. To counter the cold weather, you can simply add a pair of tights (also called OTK or over-the-knee tights). This style will enhance and highlight your legs while still keeping you warm.  
Thigh-high tights are Rachel's signature product and we can't get enough of them. We offer OTK in several patterns, season after season, to provide a wide variety of feminine and unique styles. The skirt and tights pairing represents just the perfect union of lightness and trendiness that we love so much. 
For our sophisticated women out there, choose a classic style with the OTK tights and a mini floral skirt. Elegant and feminine, we have just the right combination for you: the OTK lace crown tights and a faux suede skirt. If you're looking to show off your uniqueness, we suggest that you do so in a plaid mini skirt and the OTK line tights.
Fall's main attraction: tights
Fall is a transitional season. This is where we are slowly moving away from our light and minimal fabrics outfits to ones that  will keep us warm and dry during colder weather. What we love so much  about tights is  that it allows us to ease into winter by keeping our summer clothes (at least a little longer). This Fall staple is always trendy, fun and budget-friendly. With endless possibilities, we thought we'd spare you the trouble and add some of our favorite tights pairing here such as:  patterned, OTK, sheer finish and back seam tights.
Explore Rachel's new Fall 2022 Wardrobe
New season: New wardrobe! ! There are more than 30 new pieces waiting to be added to your fall wardrobe. Rachel's new pieces are versatile, as comfortable as ever and, of course, designed with the environment in mind.
In need of a new dress? We've got them all: with smocks, buttons, wrap-around, straps, wallets or bare shoulders.  As for skirts, whether you are on the hunt for a mini or midi length, you will find them in wallet style, checkered, skater or even with a Prince of Wales pattern. To complete your outfits this season, Rachel also offers scrunchies, sculpting or patterned tights, all this, in a variety of styles and colors!
Are you excited to wear those fall trends? 
- Rachel
Related Articles