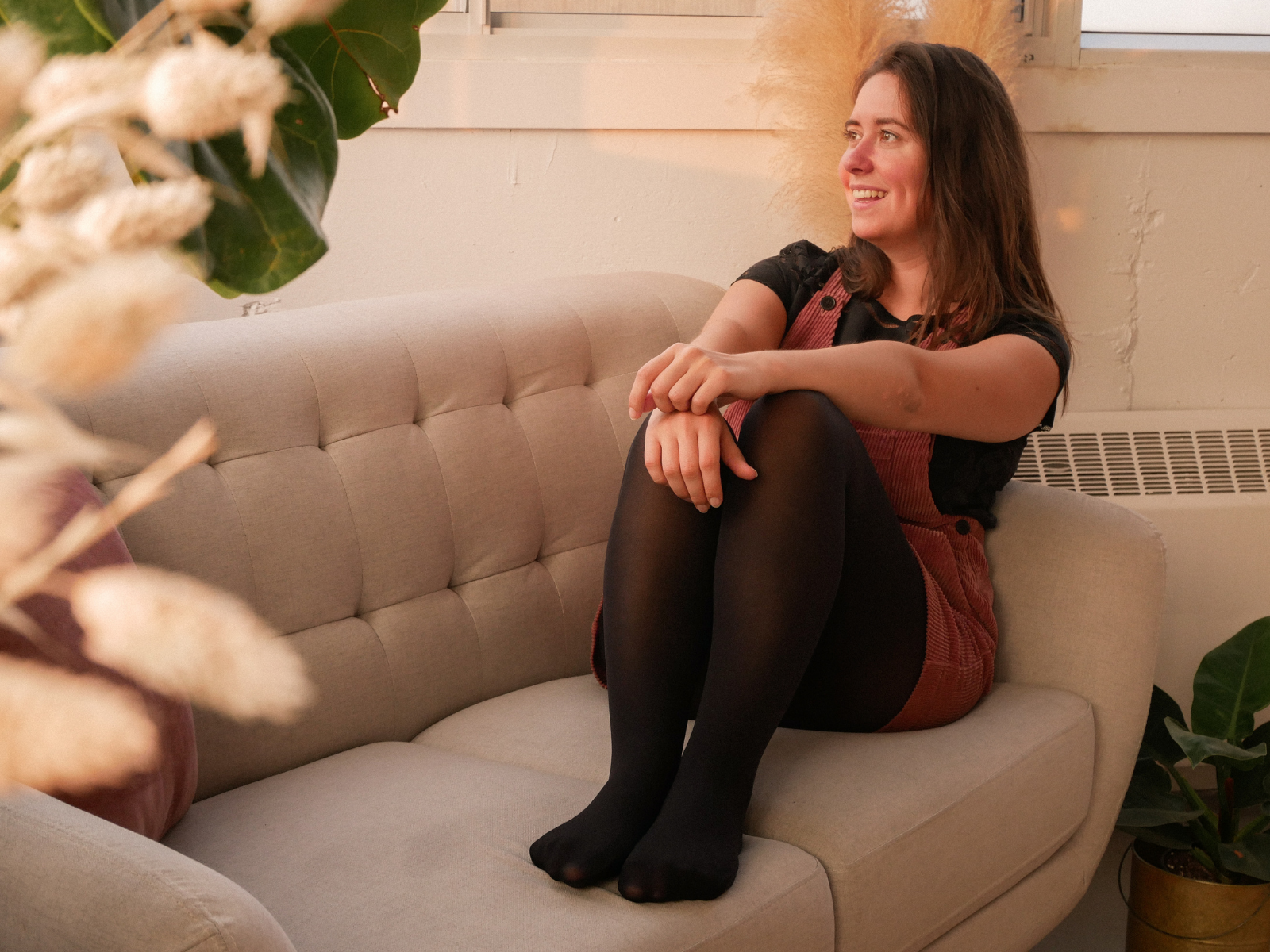 Mar 05, 2021
5 Wardrobe Updates for a Sustainable Spring
YES - Spring is just around the corner and Rachel's team is really excited to pull out our delicate spring dresses and skirts in soft hues, and spring-approved patterns.
If you're hesitant to start wearing your light dresses, the solution is simple: wear them with tights and make a smooth wardrobe transition into the new season. Better yet, make it a sustainable spring and update your wardrobe with these tights styles made from eco-friendly materials. 
Here are 5 tights styles for a sustainable spring! 
Eco Fishnet Style Tights
Start the season with tights to complement your office outfits or weekend looks. Semi-sheer tights are perfect for this time of year as the weather starts to warm up and you can have a different kind of fun with your wardrobe. Made from Q-NOVA by Fulgar, a recycled fiber, these tights do good by the environment as well. 
Eco Burgundy Tights
Now is the perfect time to add some colour to your looks, so welcome spring with a pair of colourful tights. We love burgundy tights to add an edge to any outfit. Wear them with a head-to-toe monochromatic look or with a simple shirt dress for an easy outfit idea. 
Eco Over-the-Knee Criss Cross Dot Tights
Our Eco Over-the-Knee Criss Cross Dot Tights, also made from recycled and sustainable Q-NOVA by Fulgar fiber, are an ideal tights option for your spring outfits. If you're looking for an outfit idea, just pair this OTK tights style with a pair of denim shorts. This is the ultimate transitional outfit to help you welcome spring in style. 
Eco Sheer Chevron Tights
Printed tights are a must-have accessory for spring and promise to be the perfect touch to any denim skirt look. Opt for our Eco Sheer Chevron Tights this season, made from NILIT Ecocare fiber in recycled nylon. Complete your denim skirt outfit with a pair of booties and you're spring ready! 
Eco Over-the-Knee Criss Cross Tights
We're so excited that our bestselling tights style is also a sustainable option! We're talking about our Eco Over-the-Knee Criss Cross Tights, which is the one accessory you absolutely can't miss this spring! Coming back right on time for spring, you can now pre-order this tights style, which promises to complete all your up-coming spring looks. 
Related Articles