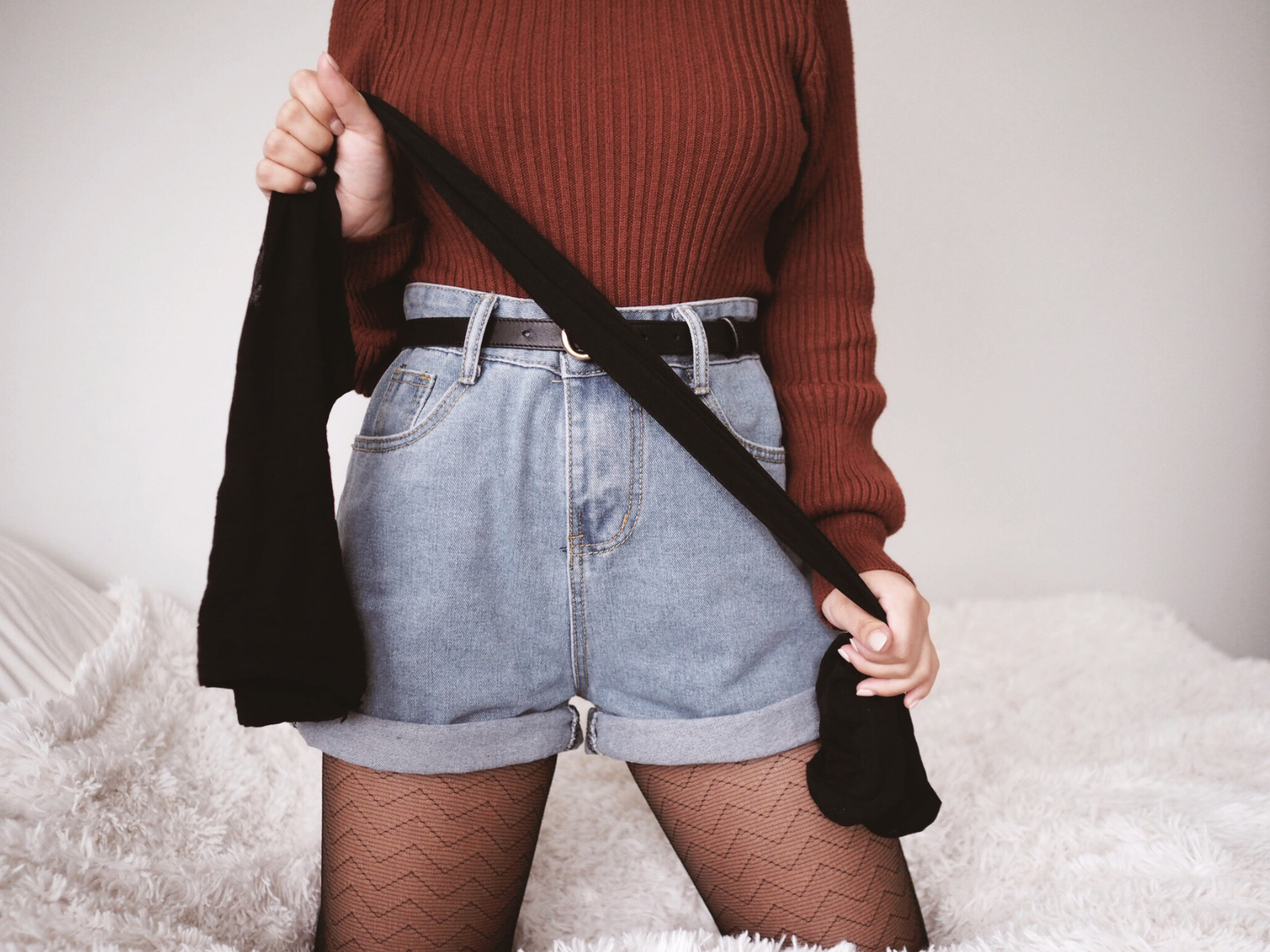 Oct 19, 2019
5 Ways to Repurpose Used Tights & Save Money
Every pair of tights is bound to rip or snag at some point... it's inevitable. The good news: their lifecycle doesn't have to end there!
There are tons of ways for tights to be repurposed, even if they have a few holes.
Repurposing your tights means less waste and more practical use, so let's get crafting!
Here are 5 ways that you can repurpose your used tights!
1. To keep your hairbrush clean
Cleaning hair out of your hairbrush can be a pain, but with your used tights it can actually become quite easy! Cut off a square piece of your tights and insert it onto the face of your hairbrush. All of your hair will collect on top of it. Once there's a buildup, all you have to do is remove the strip!
2. To prevent slippery soap
One of my pet peeves is dropping the bar of soap in the shower and scrambling to pick it up. With your used tights, you can say goodbye to this everyday problem. Use the foot of your tights to wrap your bar of soap and then tie the top. Voila, a slip free soap bar!
3. To make packing more convenient
Instead of buying packing cubes, why not use your old tights to carry small items? Cut off the legs of your tights and use them to pack socks, undergarments and more in your suitcase!
4. To prevent stinky shoes
Nobody wants smelly shoes but sometimes it's inevitable, especially if they're gym shoes. Fortunately, your used tights can help in this situation and possibly save you money too! Use the foot of your old tights, fill them with baking soda, tie the tops and insert them into your shoes to keep them fresh.
5. To stay warm
Who said you can't rewear your ripped tights? Even if they're ruined, they still serve as a warm piece of clothing. You can wear your ripped tights under other pants to keep cozy in the winter.
How do you repurpose your used tights?
Xo,
Haley
Related Articles