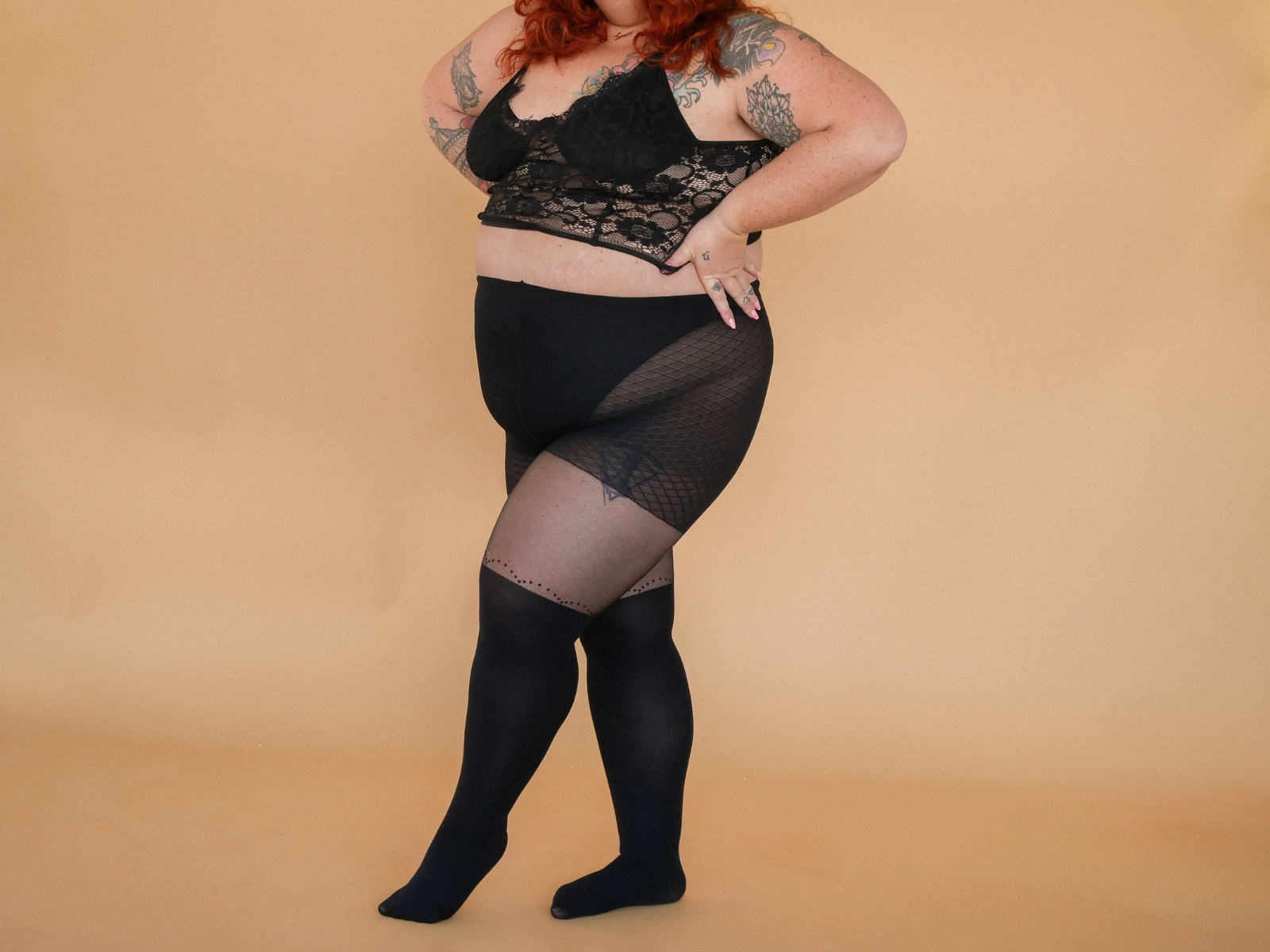 Sep 29, 2020
How Rachel Makes the Most Comfortable Tights
Most of us would describe our relationship with tights as complicated. After all, there is not one woman who regularly wears tights who has not experienced the despair of a poorly timed snag. 
Or maybe you're the woman who's been wearing the wrong size tights resulting in constant falling, tugging, pulling, and all-round discomfort. 
Rachel's birth story is similar and it set our co-founders out on a mission! The result: well-fitted tights, made in Italy, from sustainable materials and, it has converted thousands of women into tights lovers.
Here's how Rachel makes the most comfortable tights! 
Sizing done right 
Tights rule number one: Size is most important when shopping for a pair of tights. That's why Rachel puts a lot of thought into developing the right sizing. Tights are a delicate accessory and you need to do a lot of trial and error to get sizing down right. We work with fit models who try on many different sizes before we find the perfect fit, on top of collaborating with our manufacturers, and other partners.
Did you know that our tights sizes E-F-G are designed with a special construction made for curves? Some styles offer a special waistband that won't pinch your waist, others feature a control panty for a curve-hugging fit or an anti-friction area at the thighs that helps prevent chafing.
We always recommend you check our size chart before placing your order. As a rule of thumb, if you fall between two sizes you should opt for the larger size as you'll be more comfortable and your tights will be less likely to snag or tear.
Materials matter 
Materials really do matter! They matter for your comfort, they matter for design, but they also matter for the planet. Rachel started taking steps towards a more sustainable business in Fall 2019 with the first release from its eco collection and it has allowed us to discover the most comfortable and sustainable nylon alternatives to develop our tights. 
Items in our eco collection are made from Q-NOVA Nylon, which is obtained from waste materials that come directly from our suppliers production cycle. By utilizing waste materials to create Q-NOVA Nylon, we're able to reduce the overall use of crude oil necessary to make our products!
Most recently, we also launched our first tights designs made from NILIT® Ecocare; a recycled and environmentally-sustainable fibre obtained exclusively from regenerated raw materials.
No need to compromise style 
Rachel's tights also go through a rigorous design process, but comfort is always top of mind. There's also a lot of other characteristics to a pair of tights that Rachel highly considers. Many of our tights are made with a panty and cotton gusset, for example. We also favor a flat seam finish. 
And that is how it's done! We can develop the most comfortable tights, but make sure you read our product pages thoroughly to discover your favourite characteristics. Also, be sure to check the size chart and buy the right size.
Happy shopping! 
Rachel 
Related Articles