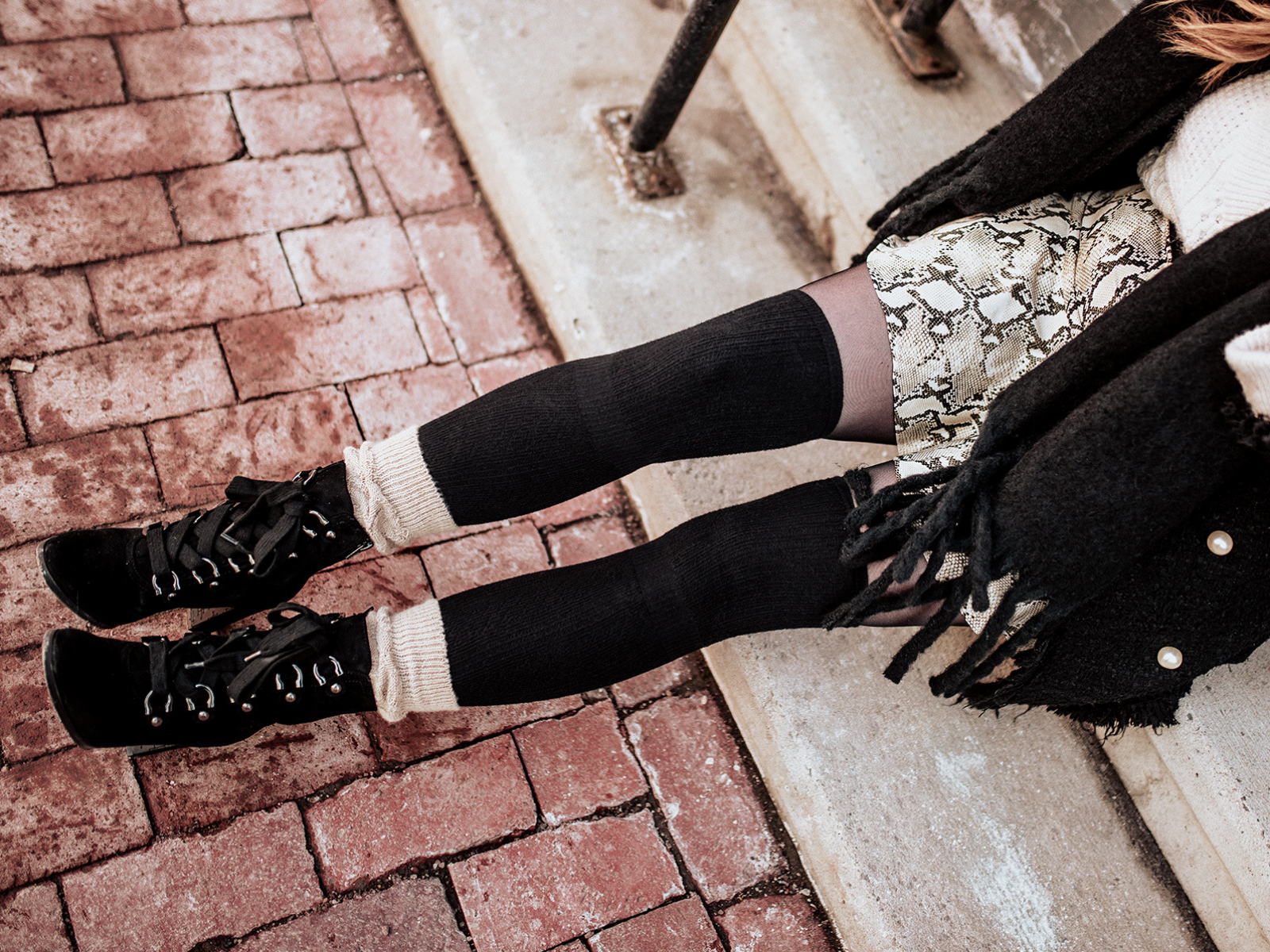 Mar 10, 2019
How to Layer your Clothes Like a Pro
Layering your clothes is as simple as following a recipe or formula, but sometimes it can feel like a chore. Still, it's a skill you have to master in order to look good no matter the weather.
Anyone can follow the formula, but you have to be able to master how things all look together. That's really the art of it! Fortunately, I have some tips to help you master the art of layering.
Here's how to be a layering pro!
Play with texture
Play with various textures and materials to create depth and add warmth to your look. Start by layering your thinnest layers and then add heavier items as you go. The great thing about layering is that you can take pieces and textures from every season and make them winter-appropriate.
Create uneven hems
It's super important that your tops fall at different lengths (going from longest to shortest) to create the perfect waterfall effect that's chic and visually appealing. A great way to layer is over a dress or romper. In this outfit, I'm wearing a dress that I repurposed as a skirt.
Think of colour
If you're new to layering then stick to neutrals and add in a pop of colour here or there, or use one colour in different shades. While bright colours are fun to wear and always add a little pick me up to your look, they can also be very overpowering.
A coat is a must
A coat is a must for this time of year and a great layering piece. There's no specific rules as to which type of coat to wear, but keep in mind that if you think you look too bulky than you probably do. If that means letting go of some of your other layers or swapping them out for thinner pieces, then that's the sacrifice you have to make for the good of the outfit. Think to add a denim jacket, a cardigan, a leather coat or a blazer under your winter coat for another super chic layer.
Add cute winter accessories
Top off your layered looks with tights, thigh-high socks, leg warmers and boot cuffs. These adorable accessories are so fun to play with, especially when you're layering them all together. They'll help make your outfit extra special and keep you warm.
Are you ready to master the art of layering?
Xo,
Sarah
Related Articles