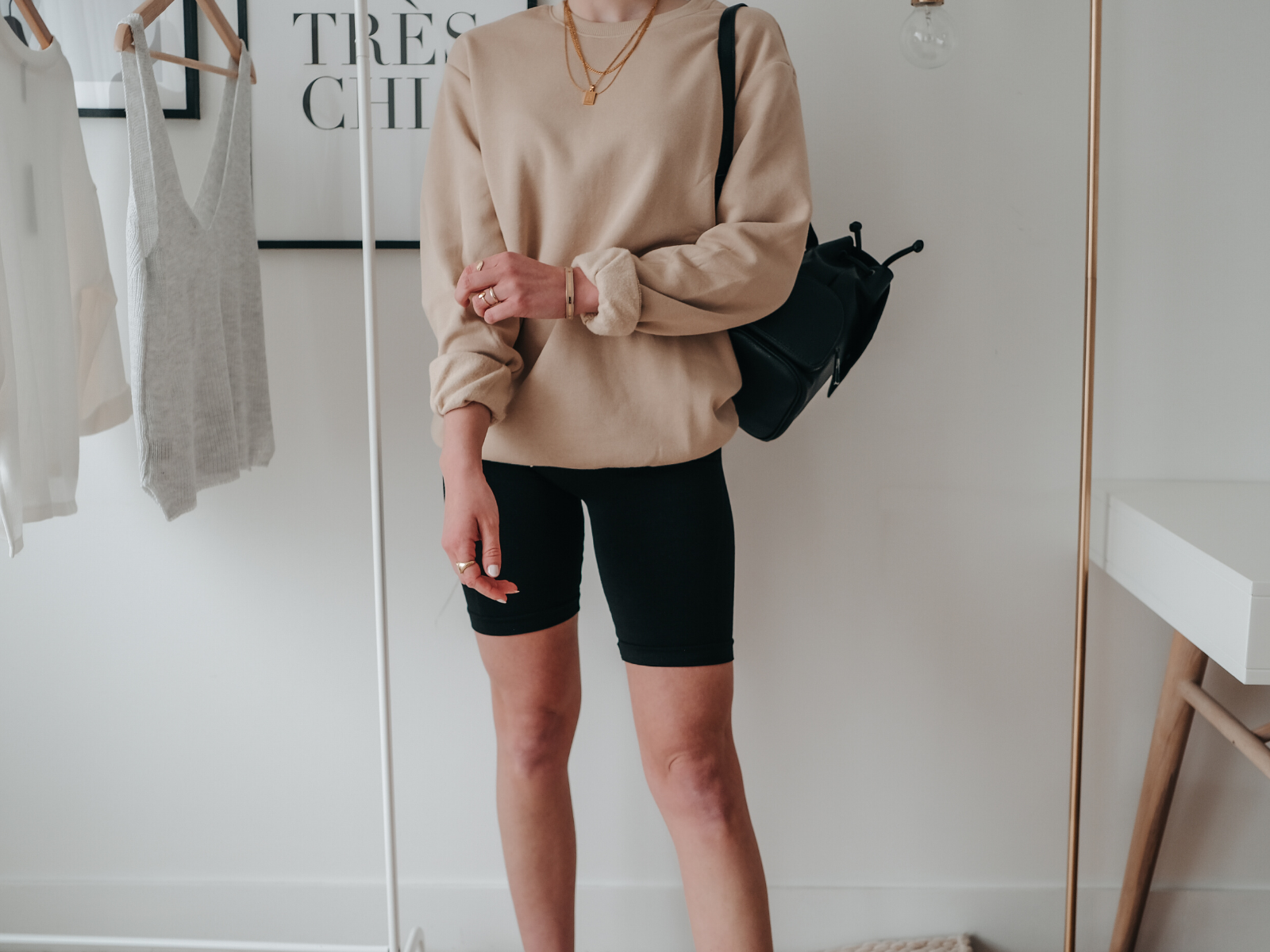 May 11, 2020
How to Style Bike Shorts in 2020
Bike shorts are without a doubt a great wardrobe option to wear for style and for comfort. Not only will this trend keep you comfortable all day long, but it will add a touch of originality to all your outfits. 
I personally love the versatility of a pair of bike shorts as they allow me to create both casual and more chic outfits.Still, you're not convinced that you want to give bike shorts a try? 
As many North Americans remain in confinement, now is the perfect time to step out of your comfort zone and to have some fun creating different looks, so you can find the ones that you feel you best in. I have some inspiration to get you started! 
Here are 3 ways to wear bike shorts at home!
WFH outfit
Even if we are in confinement and working from home is now part of our daily life, it is still important to wear clothes that help us to be productive or that give us a boost of self-confidence.
An oversized blazer is undoubtedly a wardrobe essential and when paired with bike shorts, it brings a professional touch to your outfit. I completed my look with a pair of sneakers, but you could also opt for a nice pair of sandals.
Casual look
This outfit idea is definitely the most comfortable wardrobe option! This look is both easy to recreate and perfect for relaxing at home. Put on your favourite wool sweater - the larger it is, the better - and accessorize it all with a few necklaces for a casual, but trendy look.
Athleisure style 
If you're like me and you like a more athleisure style, you're sure to love this look. I paired my bike shorts with a very simple loose wool sweater and added a baseball cap and a vest for a sporty outfit. If you're washing your hair a little less often while in confinement, baseball caps will become your best friend, in addition to adding style to any basic outfit.
Will you be rocking the bike shorts trend this season?
Xo,
Justine
Related Articles