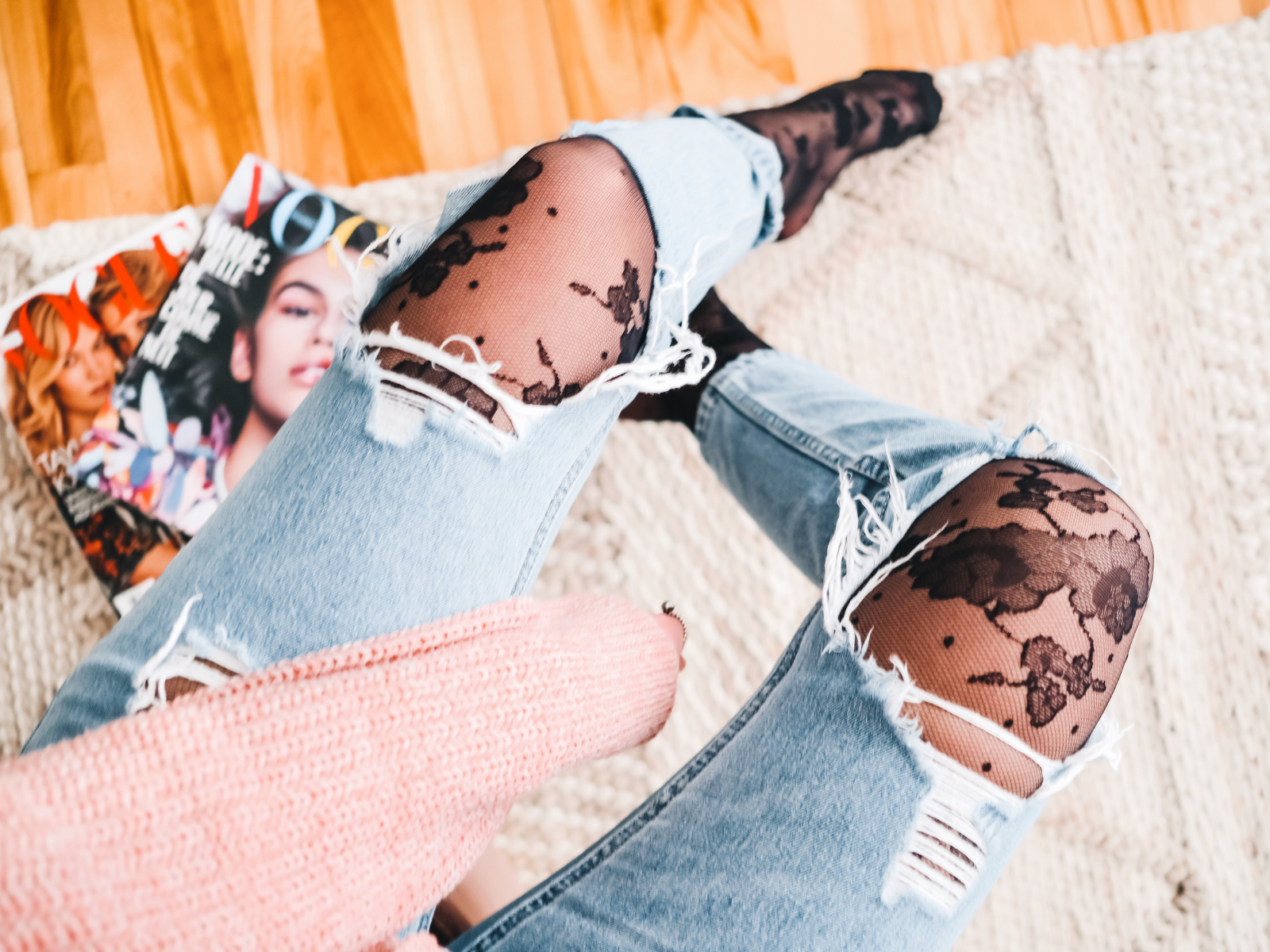 Mar 28, 2022
How to Wear Tights Under Ripped Jeans
Even as a tights lover I can appreciate a good pair of jeans. In fact, the ripped jeans trend is definitely a style I have embraced over the year.
My style secret? I love to style my ripped jeans with tights and I have a few looks to get your inspired to try this look too. After all, this is an original way to wear your tights that's very different from skirts and dresses, and definitely worth a try. 
Here are 3 ways to style your ripped jeans with tights!
For an Happy Hour
The oversized blazer is back in style this season and I couldn't be more excited. For an Happy Hour look, pair an oversized blazer with your ripped denim and add a pair of patterned tights to instantly enhance your look with a touch of style. With the oversized blazer, it's easy to turn a laid-back weekend look into a tailored outfit.
For a touch of colour
This denim and tights combo is guaranteed to keep you warm. I paired Rachel's Burgundy Opaque Tights under ripped jeans for an outfit that's both warm and comfortable. When you play with neutrals like denim and grey, don't be afraid to add accessories that are fun and colourful to add some oomph to your look. These tights in plum are the perfect accessory to have fun with.
For a trendy finish
If like me you're all about simplicity, ripped denim is the perfect option to tame Rachel's Sheer Foliage Polka Dot Tights. These patterned tights will add a trendy finish to your look without being over-the-top when paired with your jeans. I love to rock this outfit for a brunch date with my girlfriends or to run errands in.
Will you pair ripped denim with tights?
Xo,
Justine
Related Articles