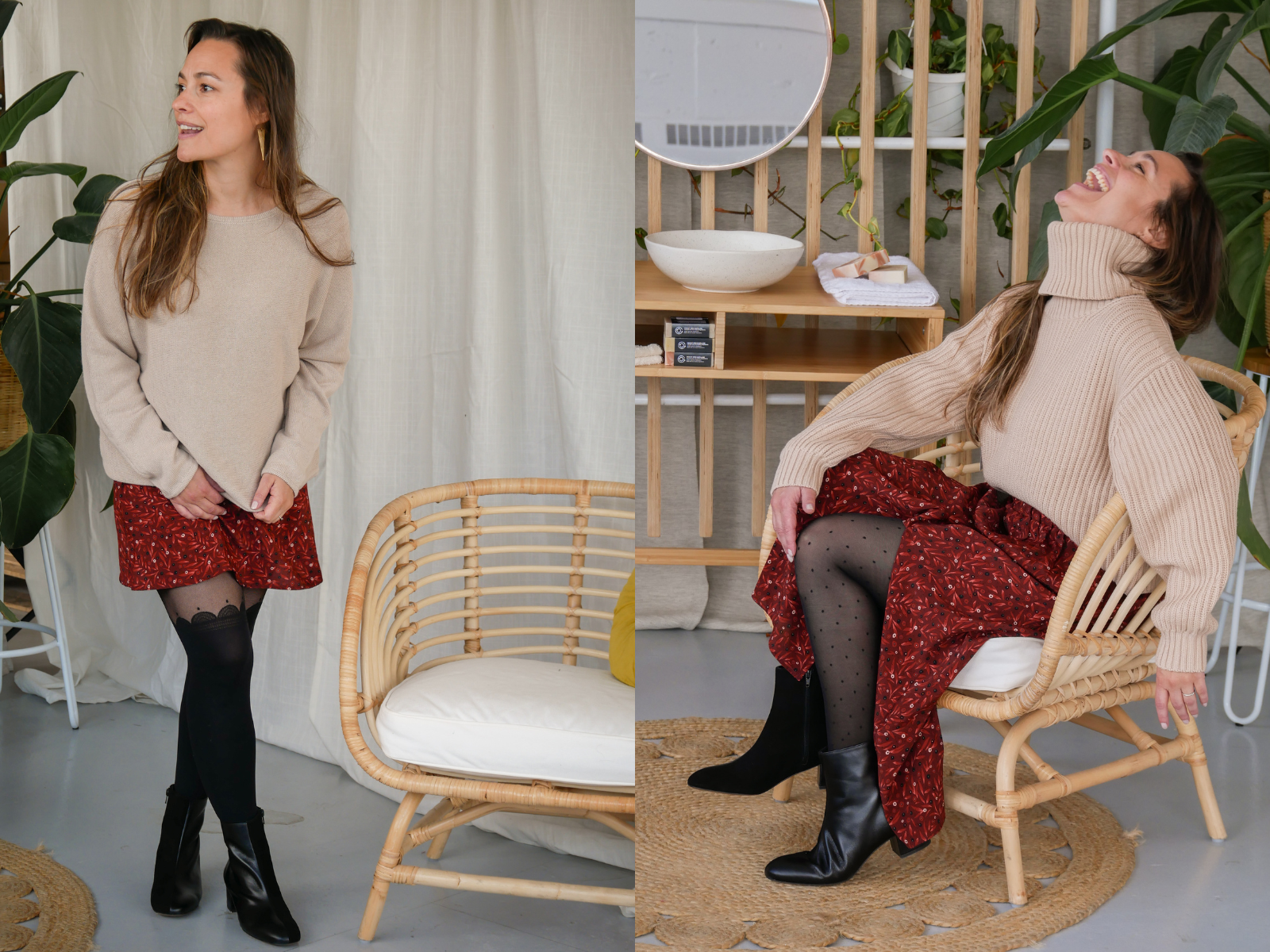 Nov 26, 2021
LET'S RAISE OUR GLASS together TO LOCAL SMALL BUSINESSES
This Saturday is the time to cheer on our small businesses.
You are encouraged to do so throughout the year, of course. But November 27 is awareness day… to shout out loud about the importance of taking care of our small businesses.
Our SMEs play an essential role in boosting and building our local economy. And this day is another opportunity to celebrate these inspiring entrepreneurs and their team.
At Rachel, we work with several local businesses. Being ourselves a small structure of 12 employees who work from our Mile End office in Montreal, we grew up in this world of SMEs. After celebrating our 7th anniversary in September, we can only confirm the importance of supporting local businesses and thank all those who have supported us since our beginnings.
Today, we wanted to take a moment to introduce you to four Quebec companies with whom we have collaborated in the past year. Enjoy!
Idoine biocosmetic products
Rachel joined forces with Idoine this fall. Because our two companies share a common vision to constantly improve our practices to reduce our environmental impact, and because we find Idoine most inspiring, we have collaborated to unveil our fall collections.
The Montreal brand offers high-performance organic products created with moringa oil and essential oils. To offer yourself or to give as the holiday season approaches.


Rose Maternité clothes
A few weeks ago, Rachel unveiled a mini collection of maternity tights. To highlight them, we thought of clothes from the Quebec brand Rose Maternité. It offers sleek design collections for minimalist moms, pieces that can be worn before, during and after pregnancy and that often even adapt to moms who choose to breastfeed. We fell in love with its comfortable and timeless dresses that can be worn on all occasions.
Gigi menstrual wellness box
Gigi is the project of Alexie, a photo collaborator of Rachel. She launched this year through a giveaway in which we participated, a concept of menstrual well-being box, a customized box sent every month, containing menstrual products in 100% organic cotton, no additives, biodegradable and compostable, personalized to the flow and duration of the menstrual cycle.

To accompany these hygiene products and to reinforce the positive feeling about the arrival of menstruation, surprise, natural wellness products and premises are offered in the box to procure a moment of relaxation and pleasure.
Horace jewelry
When Rachel presents its new collections, as often as possible we try to complement the looks with trendy clothes from local brands and boutiques. This fall, we accessorized our collections of Horace Jewelry designs. Since 2012, they have been creating earrings, rings, necklaces and other elegant fashion accessories in their Montreal workshop according to their inspirations and trends of the moment to match the seasons to your wardrobe.
Discover their new collections every month!
Long live the local businesses!
Related Articles