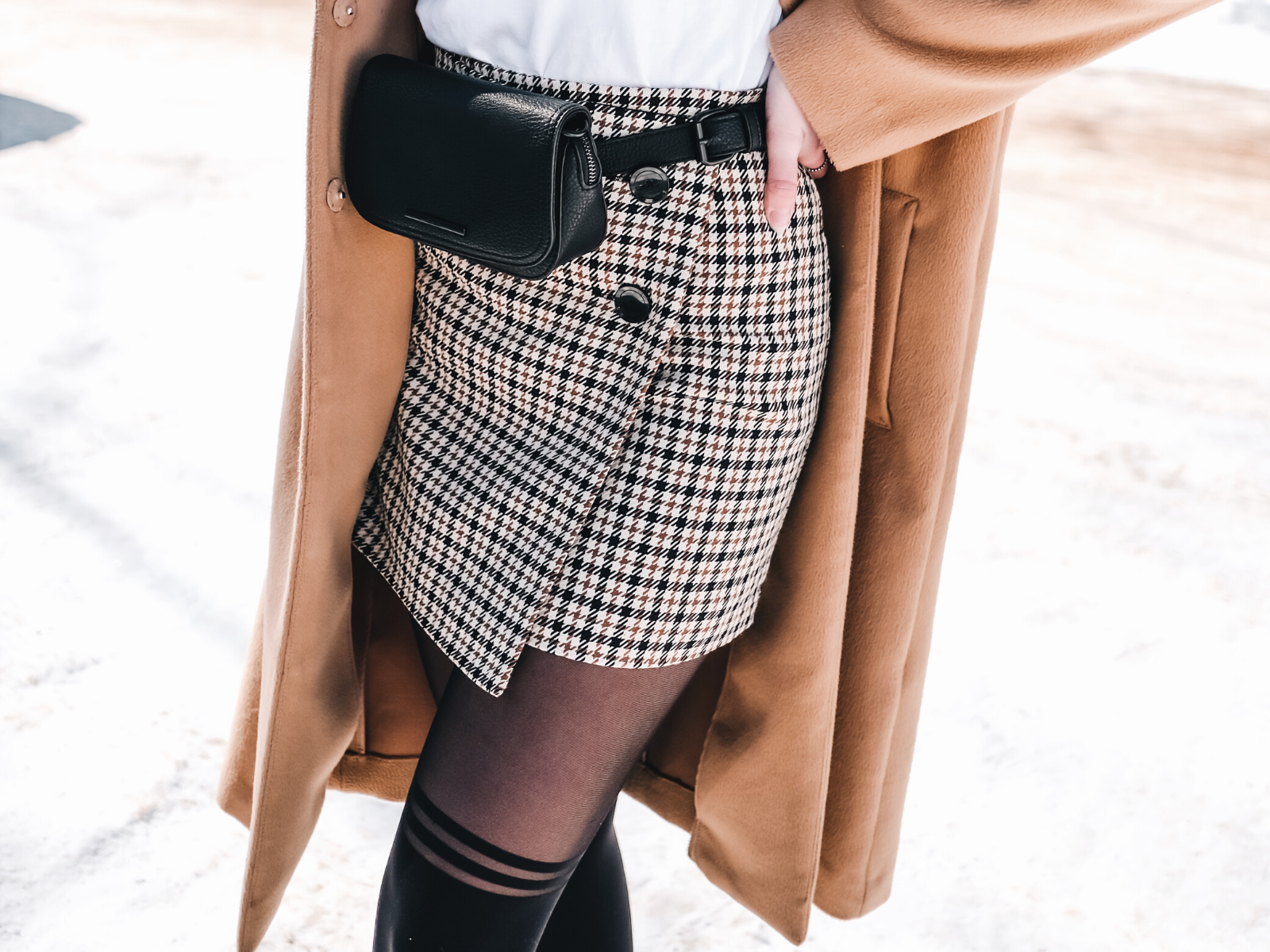 Dec 29, 2020
5 Reasons to Wear Tights in the Winter
It's the dead of winter and outfit inspiration can be hard to come by, which is why there's no better time to explore the benefits of wearing tights!
As during any other season, tights can elevate your style instantly, but there's also a few other reasons why you definitely should stock up on tights this winter.
Here are 5 reasons why winter is the best season to wear tights!
Because they extend your closet
Of course pants are a safe bet in the winter, but why settle for only one legwear option when you can easily transition your summer dresses, shorts, and rompers into the colder months? Tights can allow you to extend your wardrobe and will let you wear your favourite pieces all winter long.
Because they fit well in your winter boots
From riding boots, to combat boots and booties, jeans can be difficult to coordinate with your winter boots, let alone fit in them! Fortunately, tights are guaranteed to fit well in your favourite boots and will help complete your winter looks.
Because they match with everything
A pair of black tights literally go with just about any look. Without having to change anything or worry about things matching, you can add black tights to your denim shorts, colourful dresses and more. What's more, if you're looking for something different, there are tons of different embellished tights options to choose from!
Because they keep you warm
Tights come in various materials like merino wool and cotton, and will surprisingly keep you even warmer than a pair of jeans. At best, even under a pair of jeans they can serve as an extra layer to keep you warm. Shop for tights with a high denier to stay warm and tights in other warm-weather materials.
Because they add dimension to your look
Any good street style look features lots of layering and tights are the perfect base piece! Shop for tights of different colours, prints, and materials to add some dimension to all your looks and perfect your winter style game.
Why do you like to wear tights in the winter?
Xo,
Rachel
Related Articles