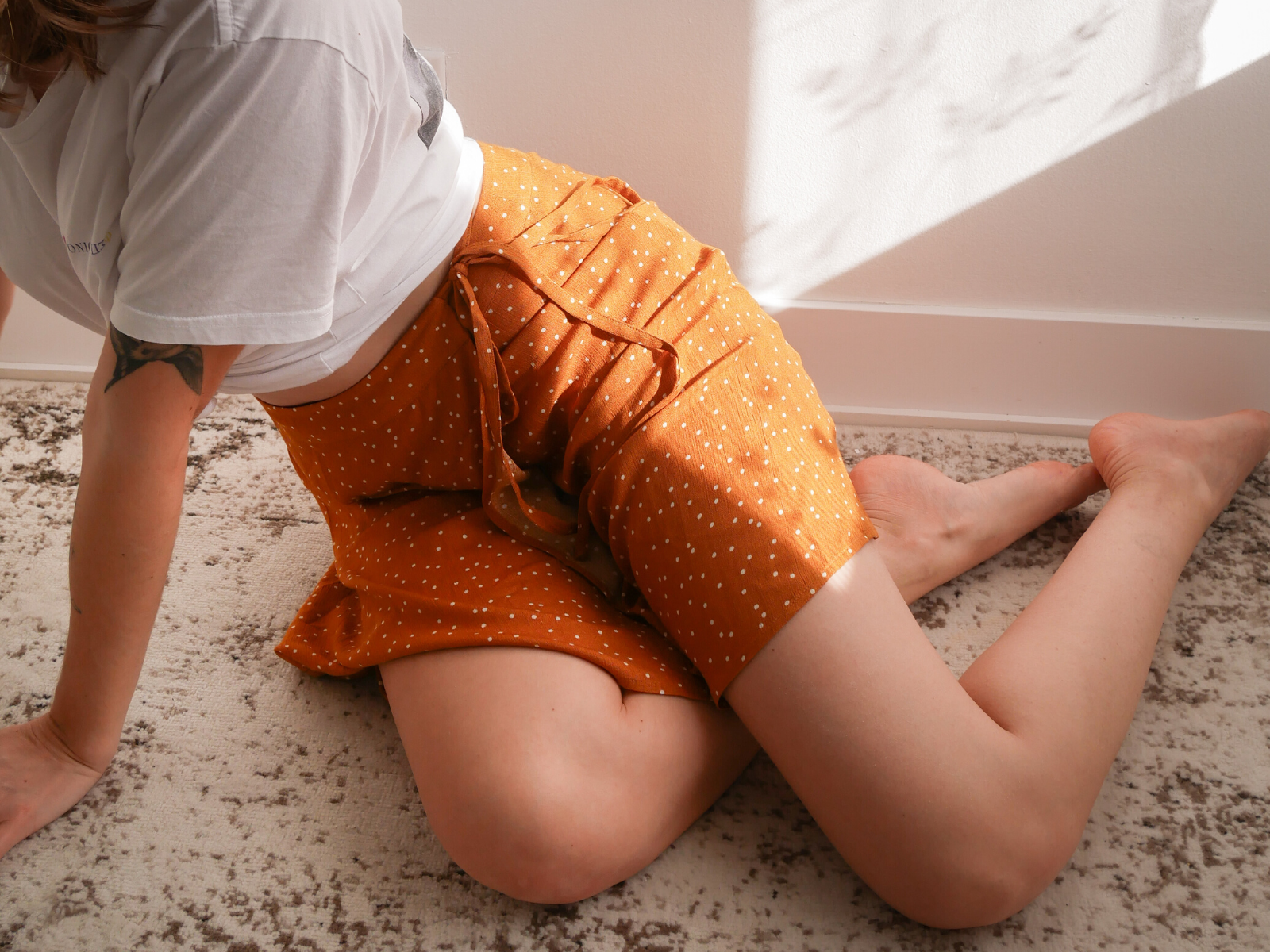 Jun 11, 2020
The Easiest Way to Wear a Wrap Skirt for Every Style
For summer 2020, we're seriously crushing on wrap skirts for all our wardrobe needs! Not only do they offer a wrapover front that allows you to easily create no-fuss outfits, it's also the perfect piece to make a statement every time.
Once you own a wrap skirt, it's easy to create foolproof outfits that can get you out the door in no time. Just opt for a wrap skirt that has a basic print for simple styling and watch it take you through the season.
Here's the easiest way to wear a wrap skirt for every style! 
1. Start with your favourite t-shirt 
Styling your wrap skirts is as easy as reaching for your favourite t-shirt! You can either tuck your t-shirt into your skirt at the waist or knot it to create your own version of the crop top. This simple styling trick will balance out your look and flatter your figure.
2. Add a pair of glitter socks 
Every outfit needs a few accessories, but who cares to layer on jewelry or oversized accessories in the summer heat? Not me, anyway. Enter, glitter socks! This little accessory will not only keep your feet happy, but add some personality to your outfit without the fuss.
3. Grab a pair of chic sneakers 
Whether you're wearing a midi wrap skirt or a mini version, your footwear is sure to be an outfit focal point. To go with your glitter socks, opt for a pair of chic sneakers. In this footwear option, you're sure to be comfortable and it will add an eye-catching touch to your look. 
4. Don't forget your shorts 
Now that you have your top, footwear, and accessories figured out, consider adding a pair of basic black shorts under your wrap skirt. This will allow you to stay cool and comfortable, and help stop any friction between your upper legs, which the heat can cause on those really hot summer days. 
Do you feel ready to wear your wrap skirt? 
Xo, 
Rachel 
Related Articles