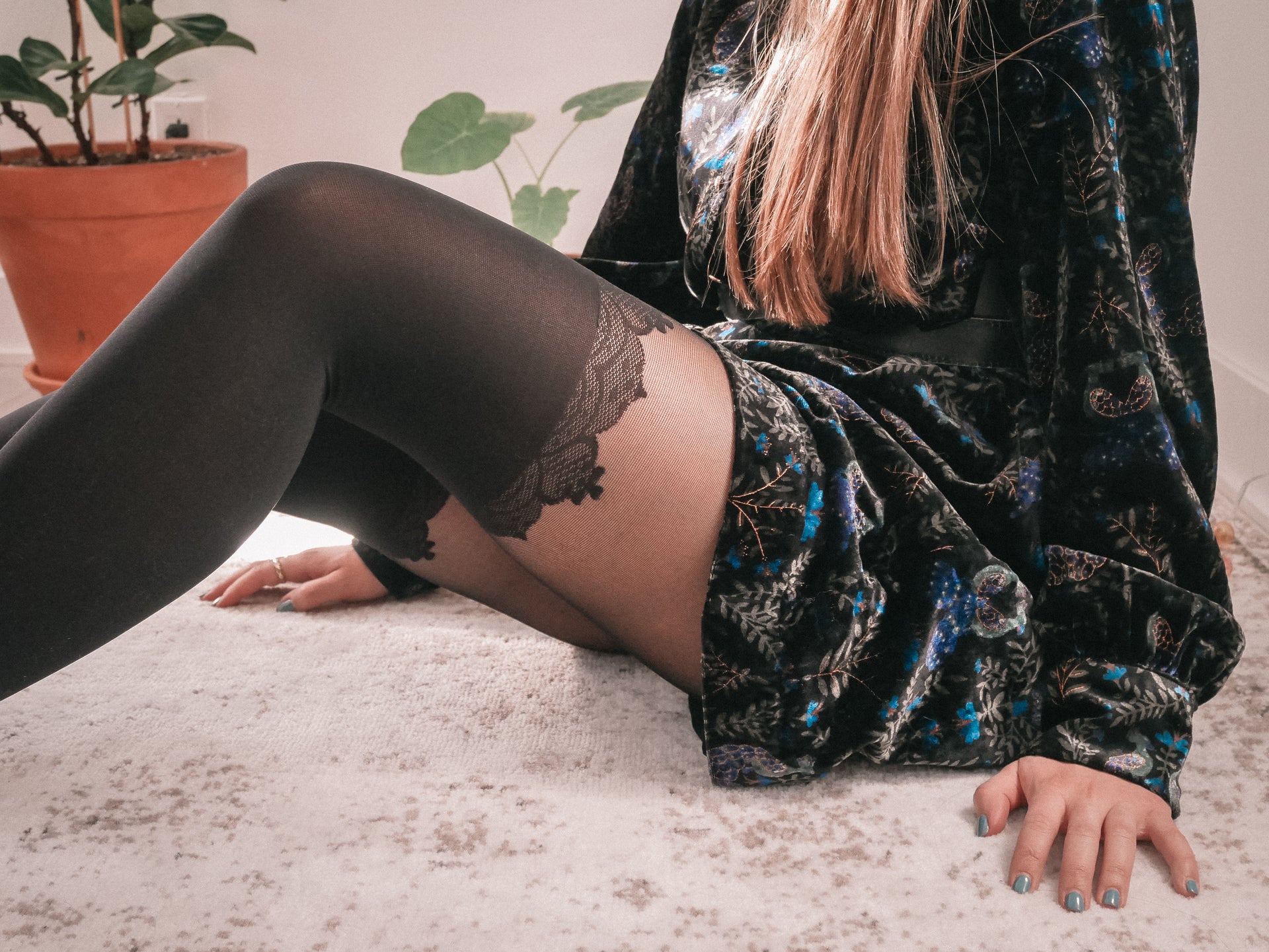 Jan 31, 2022
3 Easy Valentine's Day Outfit Ideas
The Valentine's Day is right around the corner.  And you don't need to be in couple or have a date planned to choose an outfit in which you will feel good for this international day of love!

So whatever your status, here are three inspiring looks for a little oomph on this day.
Here are 3 Valentine's Day outfit ideas for all body types!
The little black dress
Black dresses save our lives on all occasions, and Valentine's Day is no exception. It's the perfect day to put on that dress that will make you feel so good. Add the tights of your choice, light makeup, a pair of boots and voila! We take this opportunity to let you discover, if you haven't already, our recently launched collection of black dresses!
Our over-the-knee tights in the spotlight
The over-the-knee tights have made Rachel famous since our beginnings. You are fans and ask us for more styles over the seasons! This type of tights will add a little magic touch to your looks. We have the most discreet, as well as the most original, for the pleasure of your wardrobe! And you can imagine, for Valentine's Day, it will make you feel very elegant! Dare to wear it with shorts, a mini skirt or even a long sweater.



A casual look... in tights!
Who said you absolutely had to choose a very chic look for Valentine's Day? At Rachel, we love to wear tights with a casual look. We can thus wear our favorite everyday outfits, and transform them with patterned tights or over-the-knee tights. Choose your favorite blouse or sweater, in which you feel beautiful and comfortable, and combine it with a black skirt and a pair of tights. And hop! Ready for the restaurant, or your evening with friends for a Valentine's Dinner!
What's your Valentine's Day style?
Related Articles