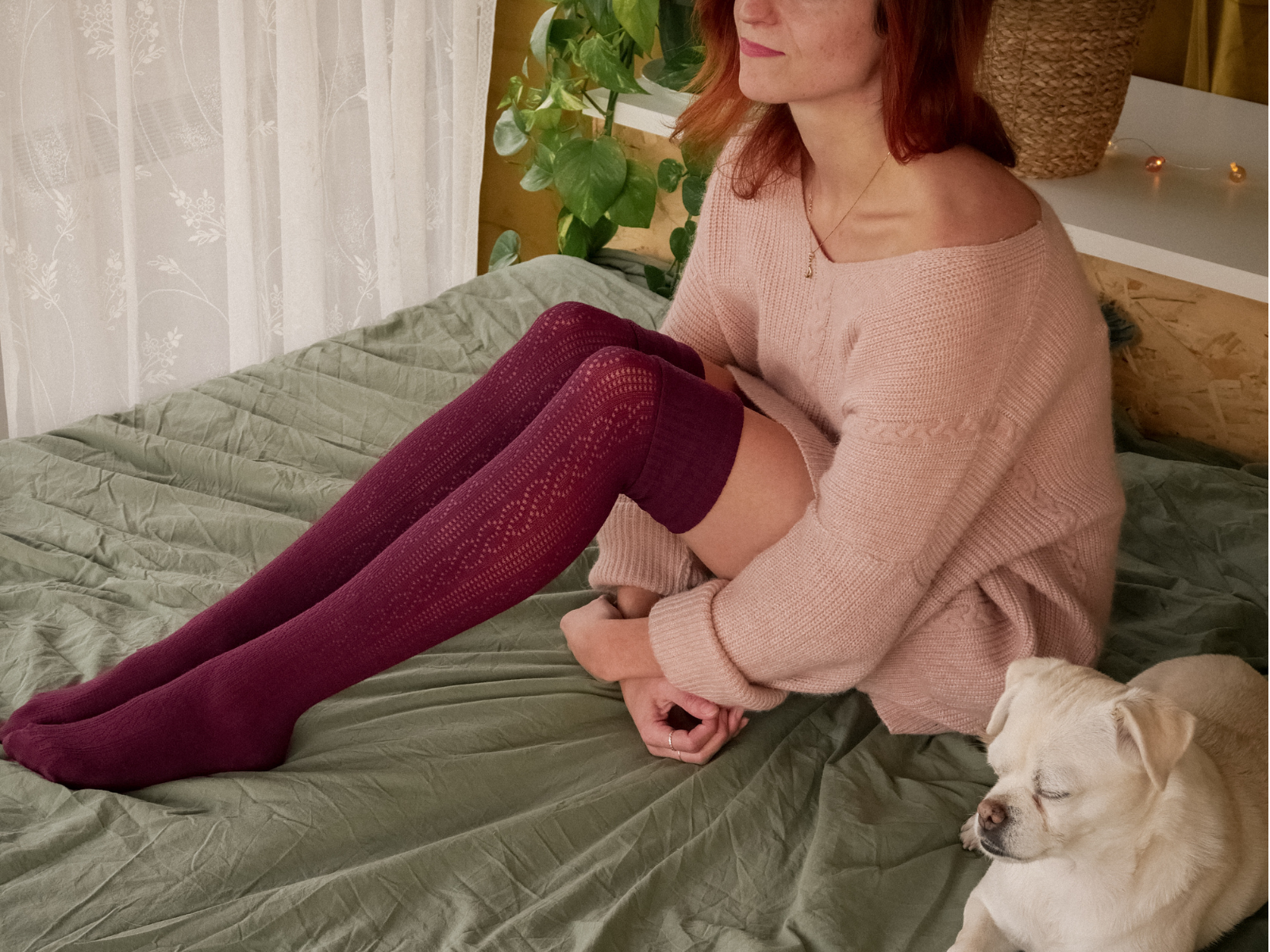 Jan 06, 2021
Warm Accessories to Get you Through January
The new year is here and why not kickstart 2021 feeling and looking your best? Whether you're using any excuse to get outdoors to enjoy the fresh air or you're getting ready to kill those new year work goals, what's important is that you do it in comfort and style. Talk about a 2021 style resolution! 
Here are 5 warm accessories to get you through january!
Warm Eco Polka Dot Tights 
If you're planning to spend any time outdoors, don't forget your warm tights! For an outfit idea that will keep you warm and stylish, opt for our new Warm Eco Polka Dot Tights. Combine them with a sweater dress for a simple yet cozy look that will take you from outdoor activities to indoor hot chocolate - no problem! 
Warm Over-the-Knee Tights 
If you're all about style, then you definitely want to add our Warm Over-the-Knee Tights to your wardrobe this year. The warm version of our bestselling classic over-the-knee tights, these tights promise to be a cozy and stylish addition to your new year wardrobe. Wear them with your favourite mini skirts or a sweater dress for a winter-approved outfit idea. 


Thigh-High Socks 
If you can't see yourself wearing tights while doing an avocado face mask at home, opt for our knitted thigh-high socks instead! Our thigh-high socks pair perfectly with a pair of pyjama shorts for a cozy home look you'll love to wear again and again. 


Eco Black Warm Tights 
Our Eco Black Warm Tights are a wardrobe essential, you'll love not only for their warmth, but how they can add dimension to any look. Add these tights to your new year wardrobe, to wear them at home or to run errands in style and comfort.
Leg Warmers 
This little accessory will add a cozy feel to many of your looks, but they're not meant to just be worn around the house. Instead, leg warmers should be worn to help elevate your looks for a variety of occasions, all while still being practical.


Related Articles