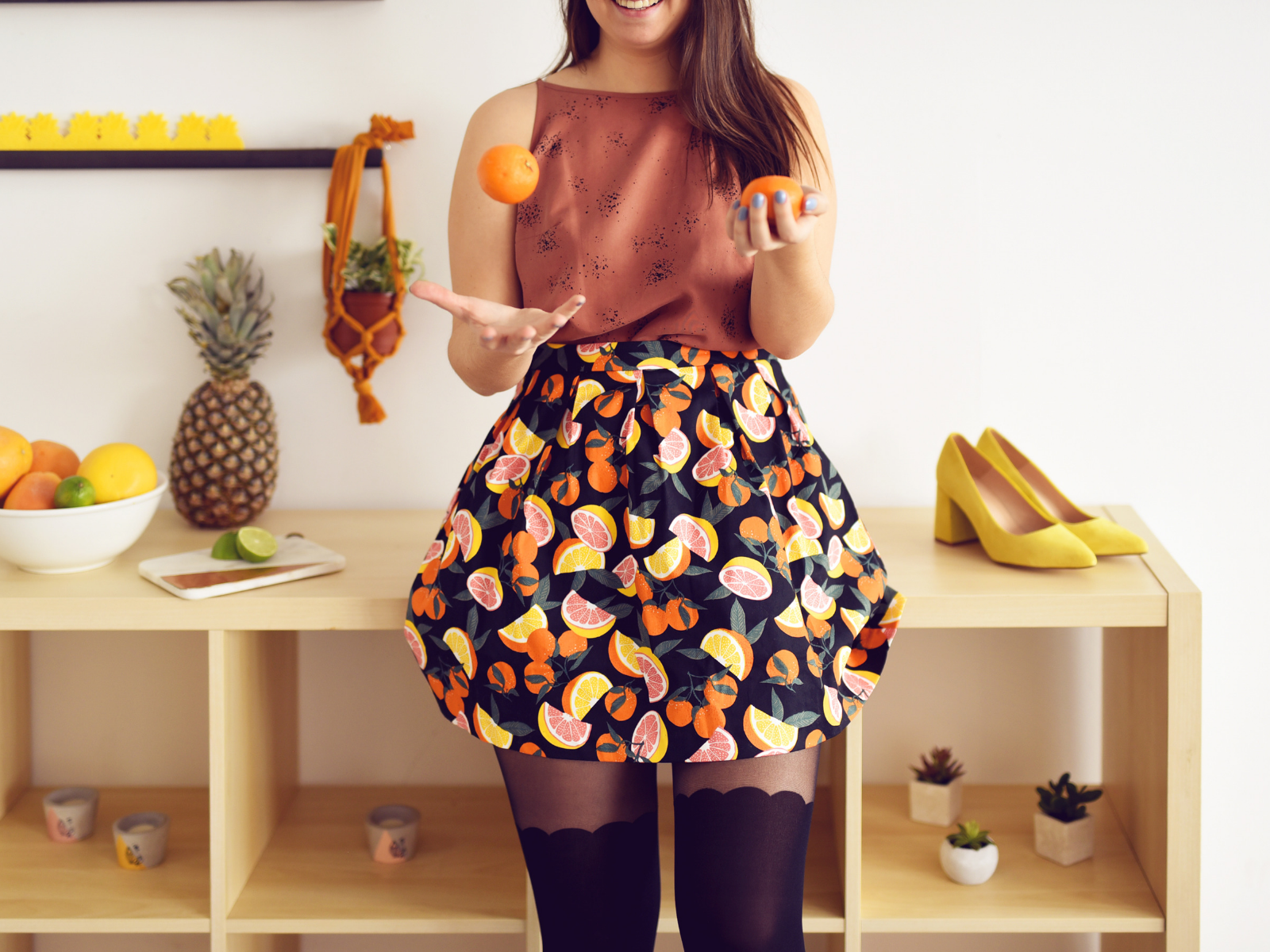 Mar 13, 2019
13 Ways to Wear Over-the-Knee Tights for Spring
While over-the-knee tights are anything but ordinary, somehow I've embraced them as a wardrobe basic. Opaque until the thigh and sheer the rest of the way up, I love how this tights style easily adds dimension to all my looks.
Over-the-knee tights are the perfect piece all year round and especially practical to help you transition your closet from winter to spring. They come in a variety of styles too, so you can choose the perfect finishing detailing to complete your looks. Case in point, Over-The-Knee Striped Tights can be chic or sporty, while Over-the-Knee Striped Polka Dot Tights scream fun and personality.
No matter your style, you can add this accessory to your spring wardrobe for infinite outfit possibilities - just see below!
Here are 13 outfit ideas for spring to create with over-the-knee tights!
With colour
A vibrant dress is the ultimate spring piece. Wear it with over-the-knee tights for a trendy look that you can wear now and later.
With sandals
Sandals are a great footwear option to wear with tights and will help create a trendy look that's way different.
With prints
Add a fun print to your over-the-knee outfit and you'll easily create a look that will make heads turn.
With a red blouse
Compliment your OTK tights with a pop of colour by finishing your look with a bright coloured blouse.
With a sweater dress
Get a cozy, yet trendy look for those cooler spring days and wear OTK tights with a sweater dress.
With shorts
Shorts and tights are a classic combo that won't fail you this season.
With a denim skirt
Wear OTK tights with a cute denim skirt for an easy look that won't go unnoticed.
With a t-shirt dress
For another easy and basic look, simply rock a t-shirt dress with these tights.
With polka dots
Have fun with prints and wear double the polka dots for a look that delivers double the impact.
With layers
Create a layered look by combining over-the-knee tights with a layered blouse and sweater, and complete your look with shorts.
With a romper
Step away from your dresses and combine OTK tights with a textured romper instead.
With a denim jacket
A denim jacket is a must for spring and luckily it pairs perfectly with OTK tights.
With sneakers
Opt for a comfortable and casual look and complete your tights outfit with a pair of fresh sneakers.
How will you wear OTK tights this spring?
Xo,
Rachel
Related Articles