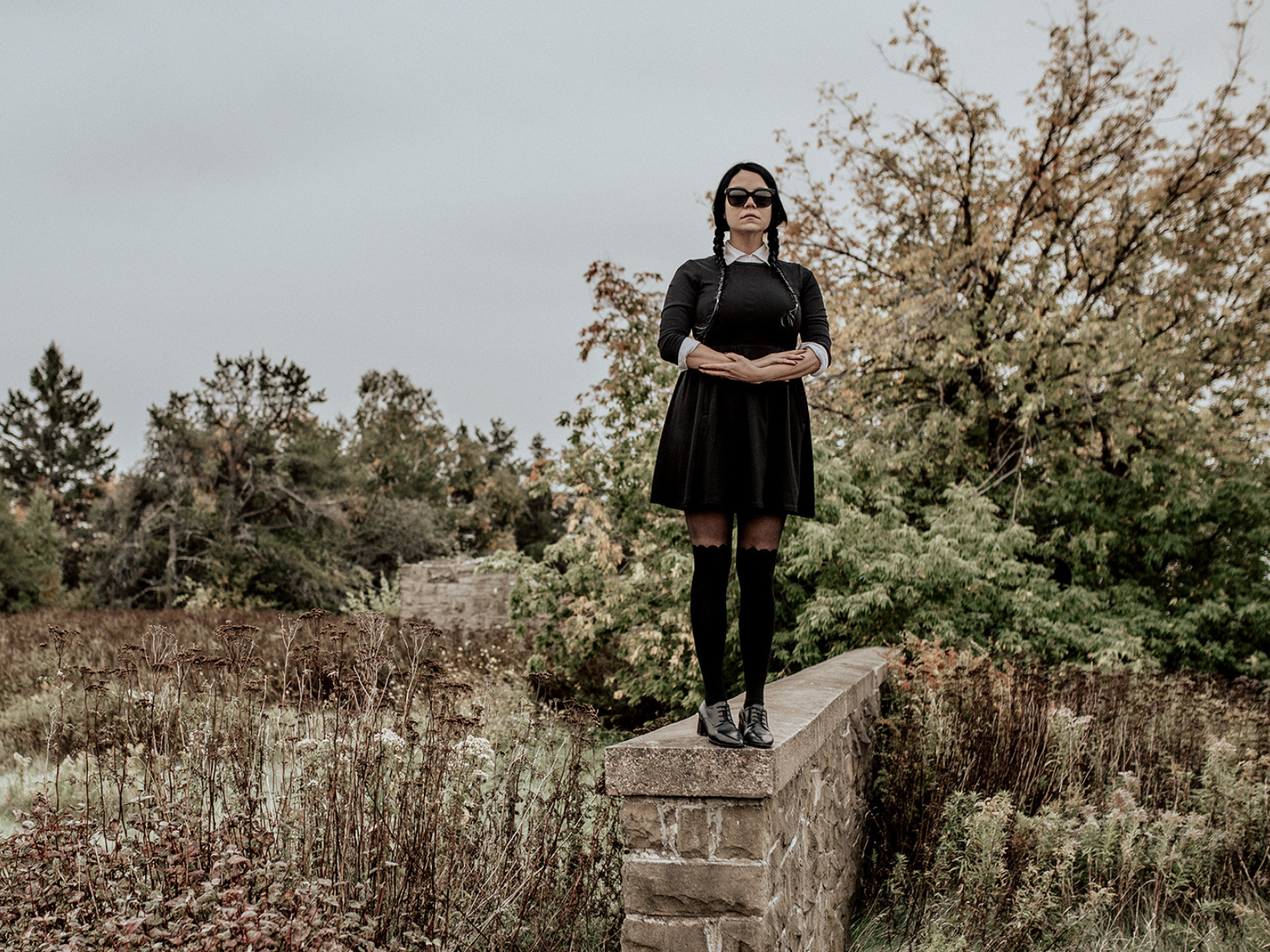 Oct 01, 2021
Wednesday Addams: Last-Minute Halloween Costume Idea
In need of an easy and last-minute Halloween costume idea? Wednesday Addams has you covered!
I think the best Halloween costumes, especially ones for adults, are the ones where we can easily find items around the house to use. I pulled this costume together with pieces from my home in about 10 minutes flat. This Wednesday Addams costume is a super easy last-minute costume, but also still incredibly cute.
Here are 5 basic staples you need to put together a Wednesday Addams Halloween costume!
Plain black dress
A simple 3/4 length or long sleeve plain black dress is the perfect canvas for this costume. Either a form fitting dress or an empire waist dress will do. Make sure the neckline is high enough so you can just see a shirt collar peeking through underneath.
White button down
Next, you'll need a white long-sleeve blouse. It should be long enough so that you can pull out the cuffs and fold them over the sleeves of your dress. My blouse was a little shorter than my dress so I rolled up the sleeves on my dress, just a tad, so that I could pull the blouse out enough to fold over.
Scalloped Over-the-Knee Tights
When you think of Wednesday Addams you think of a young girl, which is why Scalloped Over-the-Knee Tights are so ideal. Mixed with pigtails, they will help to make this costume look authentic. Feel free to throw in a small teddy bear to push this look even further.
Mary Janes or Oxfords
A Mary-Jane or Oxford heel is the perfect footwear option to complete this Halloween costume idea and will make your Halloween evening completely comfortable. I think that's an added bonus for sure!
Braids
Wednesday is known for her long dark pigtails that are parted right down the center. It's easy enough to do if you have long hair. If you don't, you can use extensions like I did, or pick up a dark wig at any Halloween supply store.
Don't forget to rock a frown to pull off this costume. Wednesday Addams is known for being very serious and very creepy. I definitely used my inner Wednesday while posing for these shots.
Hope this helps you make an easy last-minute Halloween costume. Happy Halloween!
Xo,
Sarah
Related Articles