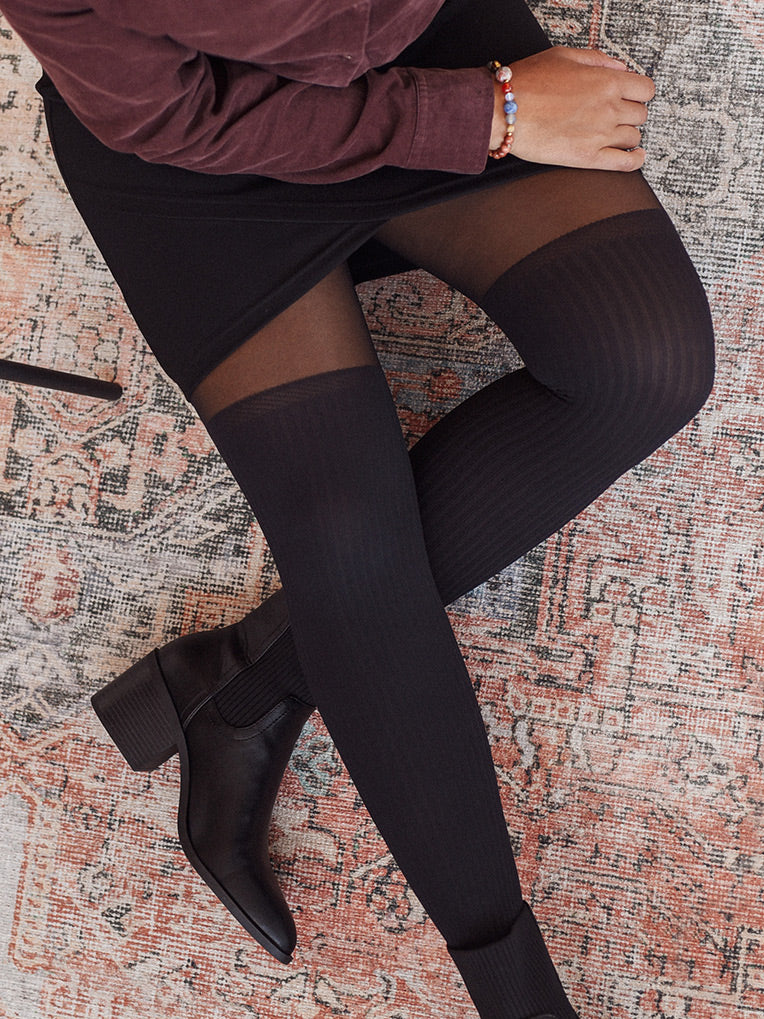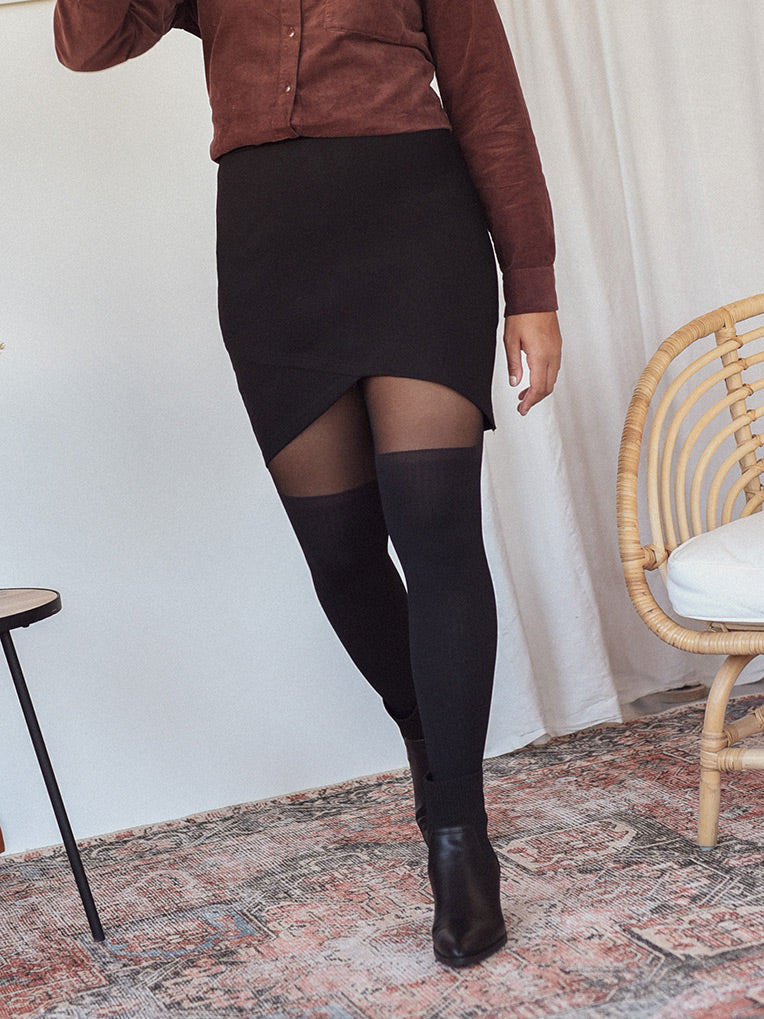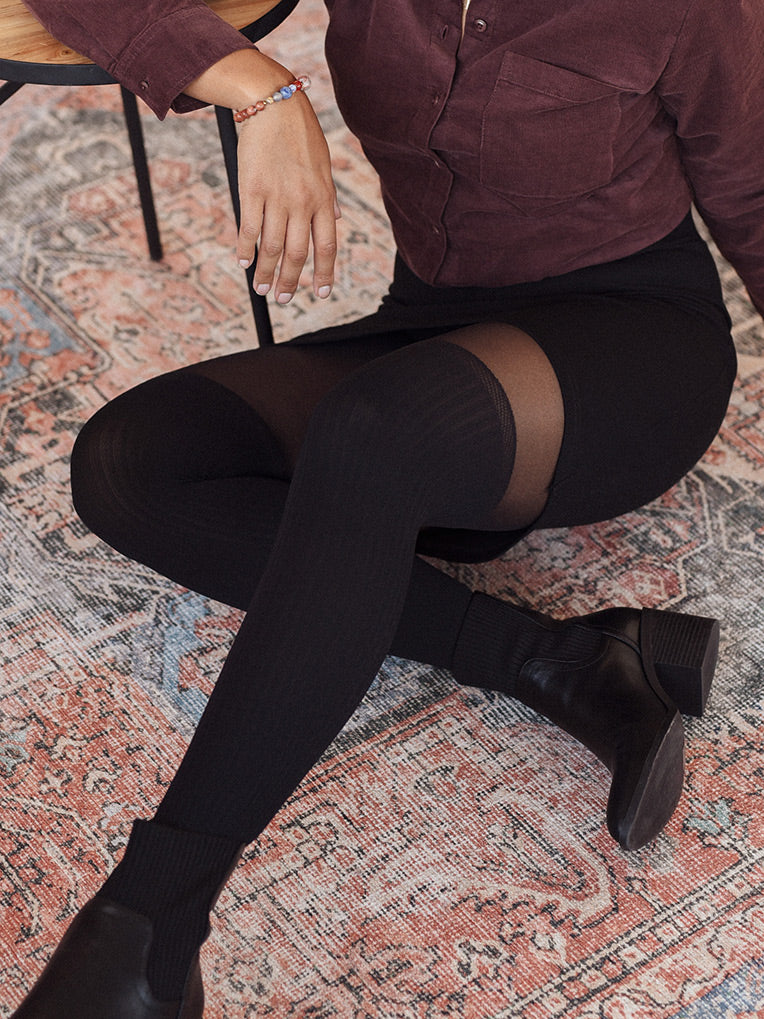 Over-the-knee Ribbed Tights
These black over-the-knee tights combine the trendy ribbed fabric, Rachel's signature thigh-high effect and the usual comfort of our tights.
~
Fall is your favorite season? These over-the-knee tights are made for you.
~
Composition
Sizes A -D:
- 71% Recycled nylon*
- 19% Nylon
- 10% Spandex



Sizes E- G:


- 65% Recycled Nylon
- 23% Nylon
- 12% Spandex
*Recycled nylon fiber from pre-consumer Q Nova or Nilit fibers.

More information
Colour: black

80 denier (bottom) and 30 denier (thigh)

Panties with light support

Natural waistline

Reinforced toes with flat seams for more comfort

Cotton gusset

Made in Italy
Maintenance instructions
Hand wash
Wash at 30 degrees
Do not use whitener
Do not use dry cleaning
Do not spin
Do not iron